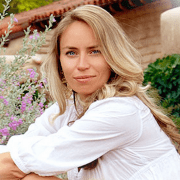 They talked and walked me through the development process.
I am going to continue with their help as I create my revenue generating machine.
Wordpress Responsive Website
Katrine had a website that was many years out of date and had not been attended to. Creating a new site with Katrine as the main focus, supports Katrine's wellness thought leadership and allows clients and prospects to book consultations and introductory calls with her online.
Katrine needed a fresh modern rebrand that reflected health consciousness, which we created for her and implemented on her website and social media.
Entrepreneurial Business Consulting
Consulted with Katrine on her business projects, helping gain clarity on issues such as revenue mix, traffic, lead generation, client demographics and content marketing using her intellectual property as the source of content.